Looks as though failing tabloid shithole printer 'Reach Media' and failing puppetlike idiot staffed copyist broadcaster wannabe the paedBC are now officially entwined.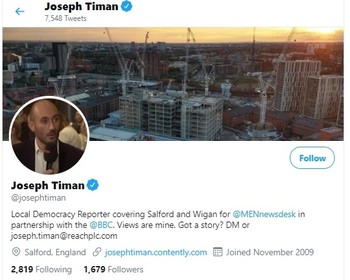 So basically, whatever the government wants to spin, or a local failed MP wants to spin, or a corporate sponsor wants to spin or cover up, will now be spun or covered up.
Democracy wanes in the UK.